'Tis The Season To Be Jolly!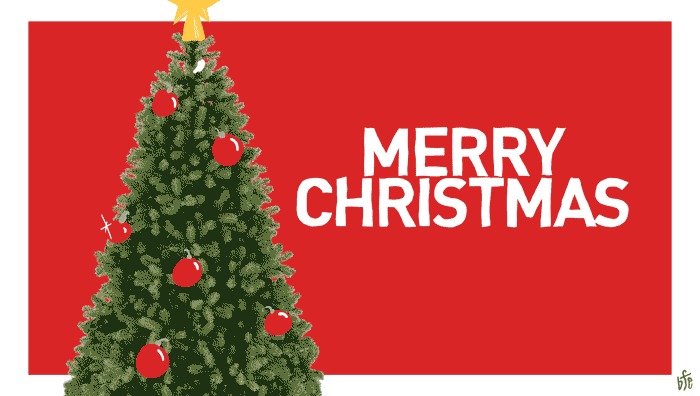 Dear Parents and Carers,
As the festive season fast approaches I would like to signpost many of the exciting events happening at the end of this term and attach our most up to date calendar.
Staff and children are participating in so much, enabling us all to celebrate the significance of Christmas through song, music, special assemblies, Christmas dinners and Christmas jumpers, nativity performances and of course our traditional Christmas Fair run by FOTS . This will take place on Friday of this week and is possibly one of my favourite events of the year.
It is certainly the season to be jolly………..
but it may also be the season for the unexpected……………..
It is with sadness that I share staff resignations from Mrs Rzysko and Mrs Gadsby. Recent health and family priorities have hastened their decisions. I know it would have been their desire to see the year through since they are both fully aware that leaving mid-year is always a difficult time for any school. It was a difficult decision for both members of staff with exceptional circumstances brought to bear.
Saying Goodbye is never easy:
Mrs Rzysko has been at the school for just over 4 years. She has always had such a strong sense of nurture and believes whole heartedly that all children have the potential to bring something unique and special to the world. Her contributions around Global Citizenship have influenced children's thinking beyond our 'Henley Bubble' which in turn impressed the Ofsted team on their last visit contributing to our outstanding judgement.
Mrs Gadsby has taught so many of your children now moving so successfully through the school. Her positive contributions to the EYFS team have been without question; influencing children's thinking and belief in themselves and ensuring that 'Can Do' attitude. She has been a dedicated and committed member of staff who will be missed by all. There is no doubt that leaving will be very emotional for her: In her words
'Trinity has been such a special place to work and for me a dream come true when I was successful in my application; that was nearly 8 years ago.'
I am sure you will want to take the opportunity to wish both members of staff every happiness for their futures as this busy term draws to its close.
On a happier note Mrs Robinson is expecting her first child. Mrs Robinson shared the wonderful news this term and we are all pleased for her. I am sure you will want to pass on your congratulations; whilst her big jumpers and scarves had become a fashion trend, her present happy state may not have gone unnoticed.
AND………we are also keeping Mr Batty longer than his 'life' plan intended. Mr Batty will leave us for a short period of time in the Spring Term to train as a snowboard instructor in Canada. However he will be returning to cover Mrs Robinson's maternity leave in April. This will ensure continuity and progression for the children taught by Mrs Robinson since Mr Batty has been working closely with the year 3/4 team throughout this term.
We are delighted that Mr Batty has agreed to do this; as an extremely popular member of staff who knows so many of the children and families across the year groups it would have been a difficult resignation to share at this time; we have him for a little while longer and we are all very pleased. I think he is too!
And so looking forward; with staffing matters in hand, we have much good news with many exciting projects underway.
Our Wonderful Forest School
This development is an exciting and significant step in helping to achieve the school's vision. The continual development of the school grounds to increase opportunities to engage and explore the environment will aid in every individual's holistic development. It will also inspire a greater understanding and respect for the outdoors and one another, with the benefits being taken forward beyond Trinity and into later life.
Science, Technology and Cookery facilities
We have been given an enviable opportunity to develop our facilities within the school and are looking at plans to have a science and technology room that will allow children to explore, experiment, design and engage in domestic science.
A new LOG cabin classroom
The build is well on its way. Not only will this be a classroom but the centre of our outdoor explorations and learning.
These are all developments that we hope will come to fruition before the next academic year begins.
None of this would be possible without your support and the commitment and tireless efforts of our Friends of Trinity ( FOTS ). FOTS do an amazing job of organising regular events for our school and community. As a result of fund raising events our beautiful school environment is being enhanced through their unquestionable commitment and drive. I am so grateful.
I would like to express my huge thanks to all our families who have been so supportive and also to my staff team; their teamwork and dedication in making sure your children flourish educationally each day in school is second to none. I continue to be so proud and privileged to lead this school.
Whatever your understanding of Christmas, it is a wonderful time for families and communities to meet and enjoy their time together. With that thought may I wish you a very Merry Christmas and a very special Happy New Year to all.
Warm Regards
Helen Jones
Headteacher
End of Term Arrangements
We hope you will be able to join us for the traditional Christmas Service at Holy Trinity Church on Tuesday 19 December at 10.30am. Children will then return to school before being collected at 1.15pm. The excitement will be in abundance……………..
Start of Spring Term 2018
Trinity looks forward to welcoming your children back on Thursday 4 January 2018. There is no INSET day.