 Communications
School Gateway
School Gateway is the platform that we use to make communicating with parents easier, faster and more effective. This text and email service enables us to communicate with parents more quickly and cost effectively via email, text and smartphone app.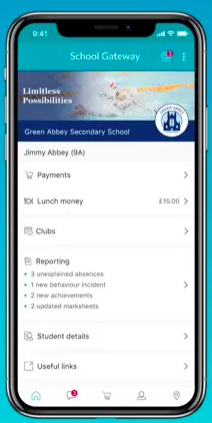 On joining the school you will be asked to downlad the app. Please click on the relevant link below for instructions:
It's quick and easy to download the app. All you need are your email address and the mobile number that school holds on record for you. If you have trouble logging in please let us know.
If you do not have a smartphone, you will still receive text messages from the school.
Once you've downloaded the app, our texts will be delivered to you as instant app messages, saving us the cost of texting.
Any messages that you send to school using the app will be FREE of charge to you.
Class Dojo
Teachers share updates on your child's day using an app called Class Dojo. Further details to follow - website under construction.