 Lunchtime Supervisor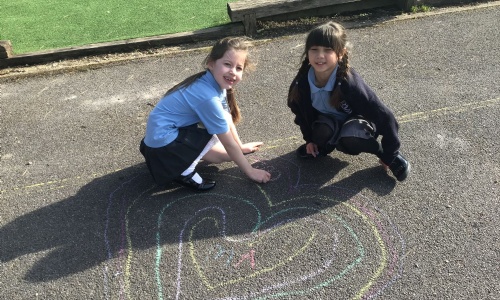 Start date: December 2023
The main purpose of the job is to be responsible for the children during lunchbreaks.
Main Duties:
To be responsible for the health and safety of the children.
To be familiar with the role of the Lunchtime Supervisor.
To administer First Aid as necessary.
To check that details of injuries are entered into the Accident Book.
To notify the appropriate staff about any head injuries and more serious accidents.
To consult with the class teacher if a child feels ill.
To supervise the children.
To monitor the children's diet to ensure that they are eating a balanced, nutritious meal.
To help the lunchtime supervisors ensure good eating habits, manners and good behaviour.
To visit toilets and classroom during lunchtime.
To monitor play and behaviour in the playground and to deal with any problem appropriately.
To deal with any unruly or unsociable behaviour by the children.
To scan the play areas to ensure no child is alone and unhappy.
To check all areas of the school on a regular basis when the children cannot play outside.
To report any serious incident to the Headteacher.
To decide if

it is indoor or outdoor play
the children may play on the grass or Adventure Playground
the children are to eat outside
To carry out other duties as required by the Headteacher consistent with the grade of the post and experience of the postholder.
How to apply:
If you feel you would enjoy the opportunity that this role would offer, we would be delighted to hear from you. Please complete the application form by clicking here.
Prospective applicants are strongly encouraged to visit the school. To arrange a visit please contact the school office: 01491 575887 or email SBM.3254@trinity.oxon.sch.uk
Safeguarding
Trinity Primary School is committed to safeguarding and promoting the welfare of children and expects all members of staff to share this commitment.
Applicants will be subject to an enhanced criminal record check from the DBS.
We carry out online searches for any applicants that are shortlisted in line with KCSIE 2022 guidelines.